August 27th, 2018
The arrival of an art deco style first became evident in Paris in 1925 at the influential world fair, the Exposition Internationale des Arts D'coratifs et Industriels Modernes, which was visited by 16 million people between April and October of that year. With the world in recovery from a shatteringly destructive war, visitors came to witness the very latest in modern art and design - paintings, furnishings, homewares, jewellery, the decorative arts - made in countries as diverse as Austria, Britain, Denmark, Russia and Sweden. The show had a global impact and the style that evolved from it became known as jazz modern, moderne, or zig-zag modern - the term art deco wasn't coined until the 1960s.

During the 1930s, the art deco look progressed in America into streamlining, a no frills, contoured look that took its inspiration from the svelte ocean liners, cars, aeroplanes and zeppelins of the time. Streamlining was applied to all sorts of things, from cigarette lighters with decorative speed whiskers to denote movement, to bakelite radios in bullet shapes, and round silver teapots.

It was very Hollywood.

August 27th, 2018
MURDER ON THE SIX O'CLOCK NEWS
by
Chuck Staley
It was the Fourth of July, 1993. Early, before six A.M. But the sun was already warm and George Heffelfinger knew that it was going to be hot and steamy in the nation's capitol by mid-afternoon. The gray-haired senior anchorman for INN was once again departing for his annual trip by air from Washington to Boston, where he would ride as a guest of honor in the festive holiday parade, just as he had for the past twelve years. Heffelfinger had no idea that his own violent death moments from now would be the lead story that night on every television newscast in America.
After shooting down the runway at an exuberating speed, Heffelfinger expertly pulled back on the wheel of his sleek new Gulf Stream Turbo Commander and cleared the bright, green-leafed trees that grew at the outskirts of the airport, then banked the twin engine plane to the left and was soon flying above the rippling waters of the Potomac River.
Life was good, he told himself. Sure, he was getting older and would have to relinquish his position behind the network anchor desk to some young upstart soon, but right now he had nothing to complain about. At least he wasn't rotting away in some Mid-Eastern prison like Gray Sanders, the network's foreign correspondent who was missing for... what was it now... over three months? Sanders had simply disappeared one day while on assignment in Baghdad, and while the entire nation kept a watchful eye on The Six O'clock News each night hoping to learn of the newsman's whereabouts, no one in the federal government would admit knowing anything. It was as though the journalist had simply vanished into the atmosphere.
But Heffelfinger knew better. Or at least he thought he did. He glanced to his right where below him was the prosperous Virginia suburb of McLean, home of the CIA. When he returned after the holiday, he planned on making some inquiries of his own there. It was on that thought that the plane exploded in a blinding flash of light and a deafening sound and George Heffelfinger's life and career ended forever.
March 12th, 2014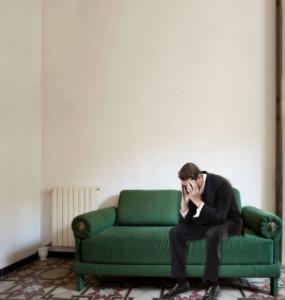 I can't think of anything worse than sitting in a room with no artwork on the walls. If that's the case, I hope there are plenty of windows with scenic views. When you buy art, you are buying something that is the next best thing to a friend or loving dog. It will keep you company for a lifetime.

I know, because I started buying art years ago, and I still sit back on occasion and just sip a cup of hot tea and bathe in the moment.

But I'll tell you a secret that you might not know: Your artwork disappears after about 26 days!

What am I talking about? Well, it seems that after that length of time, you stop seeing things right there in your own home.

How do you get them back? You must take a moment, stop and LOOK at the items that you no longer pay attention to. Just stop and concentrate and the item will be apparent to you for a while.

We do that disappearing act with our art but with our spouses as well. We may talk to them, but not really see them.

I learned this years ago by reading Psycho-Cybernetics, a classic self-help book, written by Maxwell Maltz in 1960 and published by the non-profit Psycho-Cybernetics Foundation.

If all this sounds interesting to you, you may want to pick up a copy. It's fun stuff.